Overcome variant limits with stitchify
Showcase grouped products to your customers as a as a single, cohesive product automatically by cross referencing stitched products using metafields and tag names.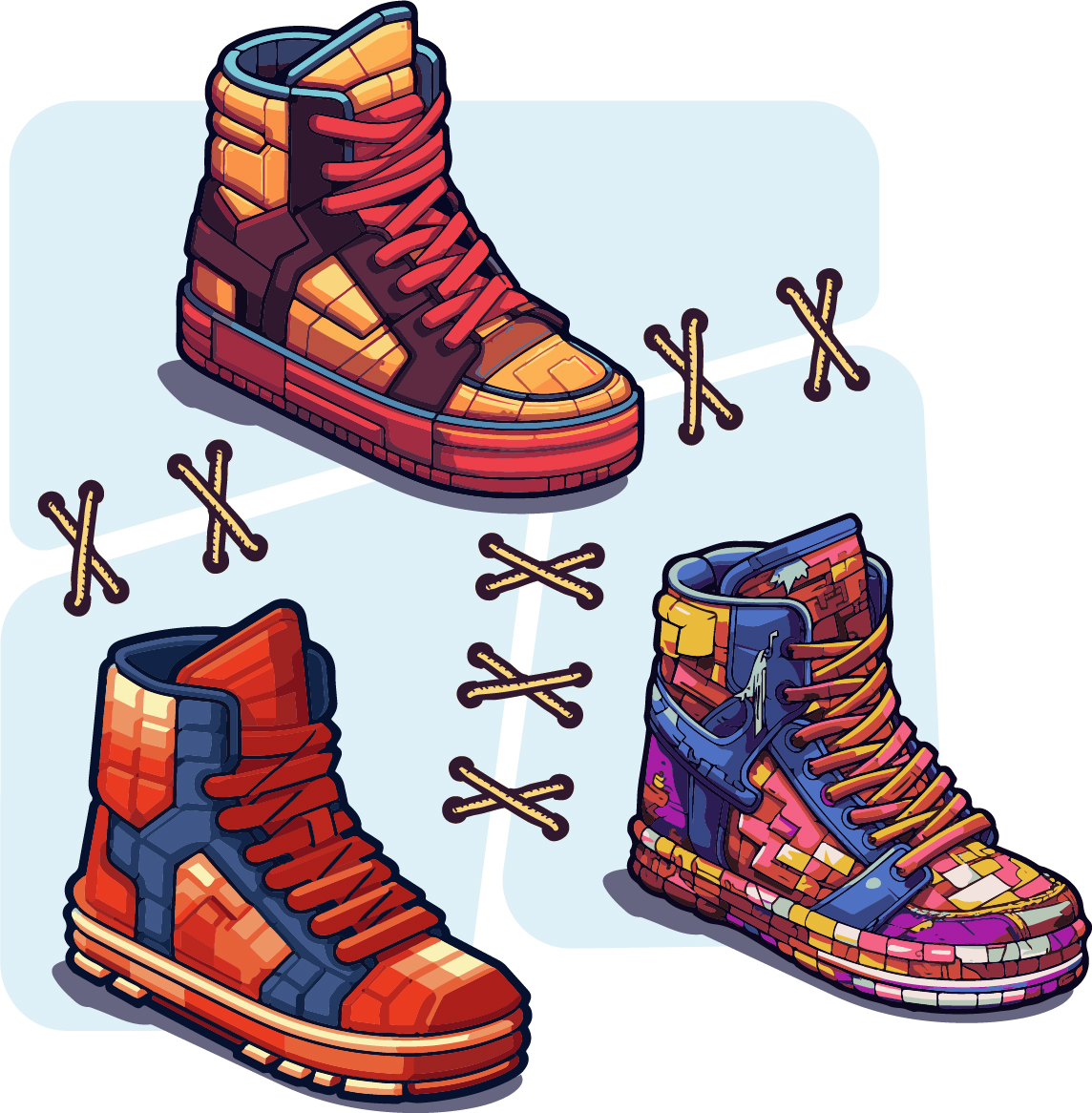 What stitchify solves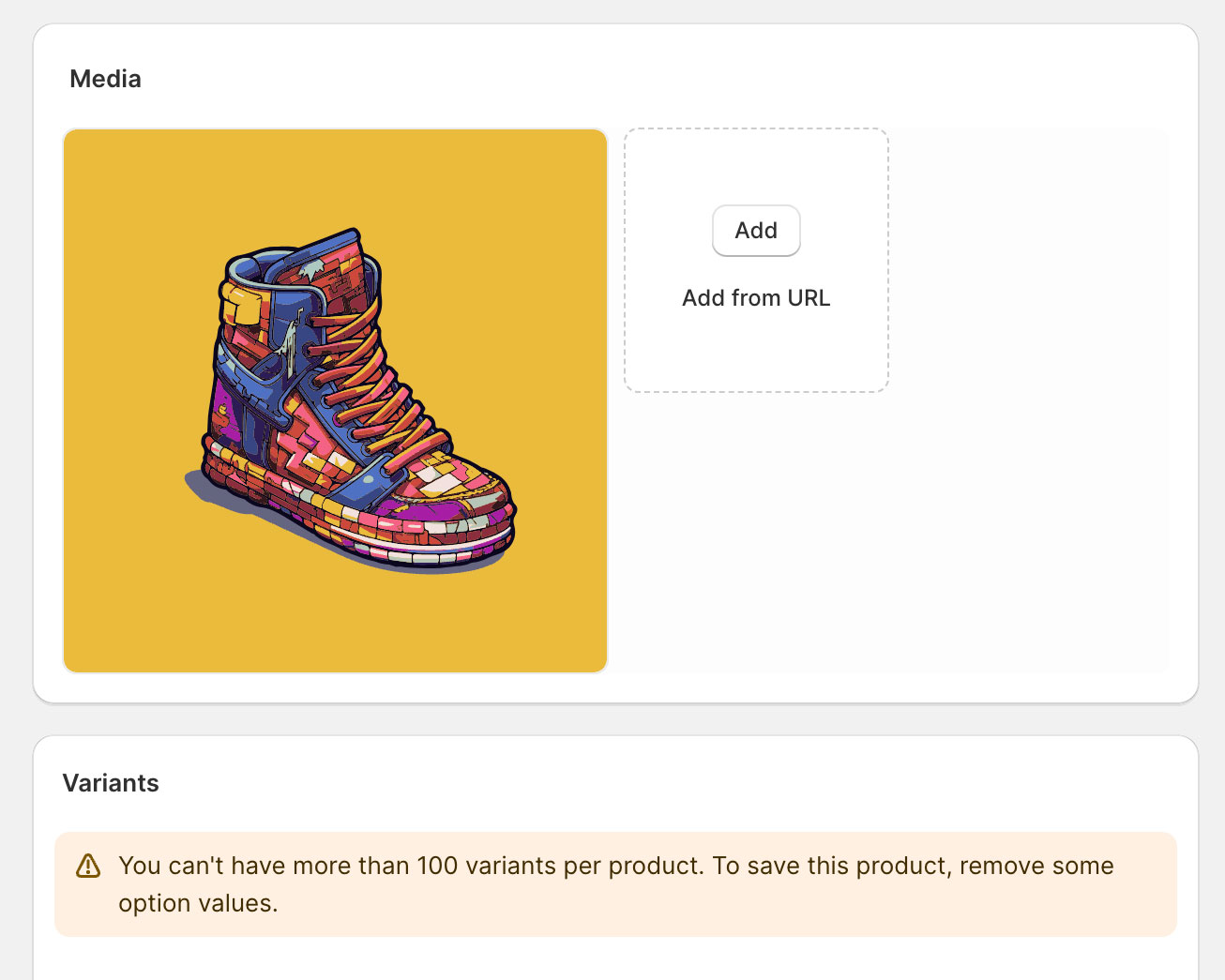 Facing challenges with Shopify's restrictive 100-variant limit? Stitchify has got you covered.
Especially tailored for diverse products in categories like:
Apparel & Footwear
custom Jewelry
Home Decor & Furnishings
Unique Custom-made Gifts
Comprehensive Beauty Products
Cersatile Tech Accessories
And so much more.
Our innovative approach uses metafields and tags to expertly stitch together products, allowing you to present them as one unified product to your customers.
How stitchify works
On installation, stitchify creates a list.product_reference on a product level labeled Stitchify Group Products

Stitchify listens for a product update webhook and then checks the product for stitchify's reserved tag prefix of stitchify_id::

If the product currently OR previously contained a stitchify_id:: tag, stitchify dynamically updates all products that share one of the tags.
stitchify example
The below example demonstrates the scenario that 3 following products share a tag of stitchify_id::123456
Product A

The Toxic Avenger High Top

Product A will reference Product B and Product C

Product B

The Moon Boot High Top

Product B will reference Product A and Product C

Product C

The Flamingo High Top

Product C will reference Product A and Product B
stitchify handles all the heavy lifting
You can now use simple liquid syntax to access referenced product data instead of relying on the heavy bloat of client side api requests.

            
              product.metafields.stitchify.group_products.value
            
          
You can use the array of product object data returned from the above liquid code to display all of your grouped data as a single cohesive product. Stitchify makes managing your grouped products a breeze. Simply add or remove a stitchify tag from a product to update and manage any previously grouped products all at once.
stitchify app blocks
Stitchify ships with sevaral configurable app blocks for a development free experience
Stitchify Simple Swatches App Block

The simple swatches block dynamically renders a list of featured images or color swatches that links to each respective product detail page. This block provides several customizations to fit your shops needs. (Available for Standard and Professional Plans)

Stitchify Advanced Block

Available for Professional Plans only. With the Pro plan, the block has additional features to allow for asynchronous loading of grouped product data to create a seamless experience for your shoppers.
Additional features and app blocks coming soon
Need a more customized solution?
Contact us for personalized development
Pricing Plans
Standard

$0 - Month

App usage charges apply (10 cents per cloud task)

10 Free Task Credits for Trial
Only Pay for what you use
10 cents per completed cloud task
$200 capped spending limit monthly

Spending limit can be adjusted as needed by shop owner. Standard plan comes with 10 free tasks for trial period. Updating, removing, or adding a stitchify_id::xxx to a product triggers a task. Ex: 200 grouped products equals $20

Professional

$39 - Month

App usage charges apply (5 cents per cloud task)

Access to Premium App Blocks
Discounted task cost
5 cents per completed cloud task
$500 capped spending limit monthly

Spending limit can be adjusted as needed by shop owner. Ideal for shops with larger product counts. Updating, removing, or adding a stitchify_id::xxx to a product triggers a task. Ex: 200 grouped products equals $10
Contact
Request additional information here
FAQ
Frequenty asked questions
How does stitchify handle rate limits?

Stitchify creates a "Task Queue" instance for every shop install. The Task Queue helps to prevent any issues with rate limits by controlling how many requests are made to Shopify.
Why don't I see metafield values update without refreshing my product detail admin page?

After updating a product stitchify_id::xxx tag name, a webhook is fired on product update. Shopify currently does not provide a way to asychronously update the group products metafield. Refresh your admin pdp page in the browser to see the updated metafield values appear.
This Terms and Conditions document serves as an agreement between users and the public Shopify app, Stitchify. By using Stitchify, users agree to these terms. Stitchify provides its service as-is without warranty and may update its features or terms at any time. Users are responsible for maintaining the confidentiality of their account information and complying with all applicable laws while using the app. Stitchify holds intellectual property rights over its content and software. The app is not liable for any direct or indirect damages resulting from its use or inability to use. These terms are governed by the laws of the jurisdiction where Stitchify's owner is based. For any inquiries or issues regarding these terms, users should contact Stitchify through the contact information provided on the Shopify store page.